Na tej stronie używamy plików cookie Google, by móc świadczyć Ci usługi, personalizować reklamy i analizować ruch. Informacje o tym, jak korzystasz z tej strony, są udostępniane Google. Korzystając z niej, zgadzasz się na to.
Accept
Reject
Show me more information
Not logged in | Log in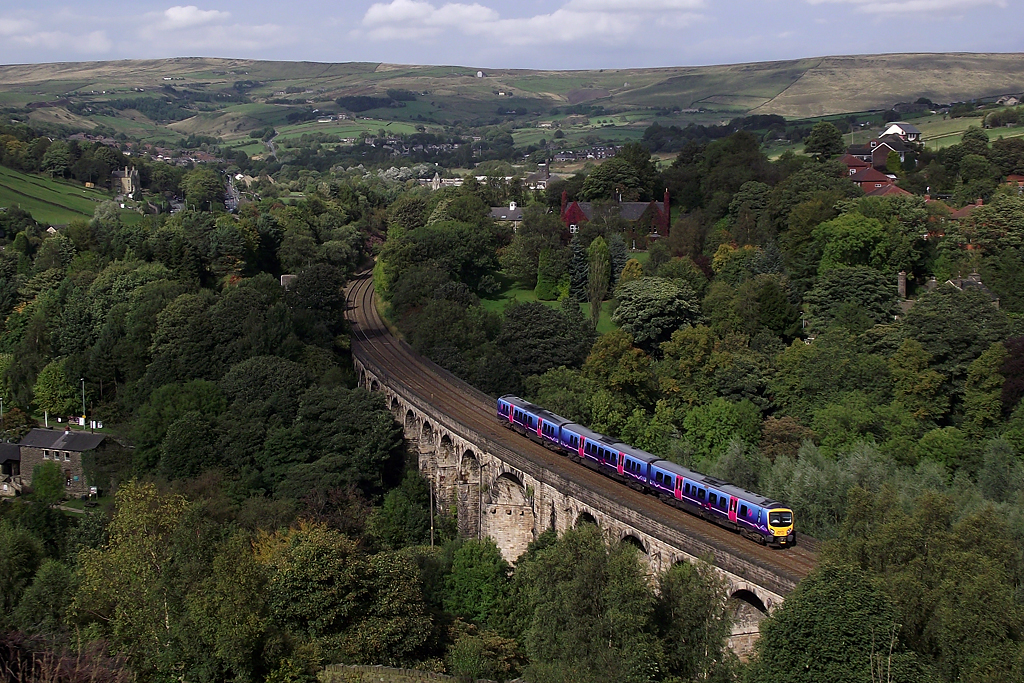 9 september 2011
-
Scarborough-Liverpool Lime Street express service passes Saddleworth Viaduct located between Marsden, and Greenfield. Construction was built in 1849, and is made of 23 arches.
Comments
Tekaj

(2016-09-29 21:30:50.073953)
| | |
| --- | --- |
| Send Your Comment | User functions |
| | |
Remember, do not forward chainletters! Save network traffic to transport photos
Link us
Forum style: [URL=http://rail.phototrans.eu/14,111442,0,Siemens_Desiro_Class_185_185138.html][img]http://rail.phototrans.eu/images/photos/external/30/111442.jpg[/img][/URL]
HTML: <a href="http://rail.phototrans.eu/14,111442,0,Siemens_Desiro_Class_185_185138.html"><img border=1 src="http://rail.phototrans.eu/images/photos/external/30/111442.jpg" alt="Taken from transport.wroc.biz"></a>